Because these Seal Beach holiday season questions keeping popping up at the end of every year, I'm going put the answers here for quick and easy reference.
SEAL BEACH CHRISTMAS TREE LIGHTING
Saturday, November 19th at 4-7 pm 
Eisenhower Park
Ocean Avenue and Main Street
This event promises Santa, music, sledding, and cocoa. You can find out more at the Seal Beach Chamber of Commerce's web site.
SEAL BEACH "THANKS GIVING" FOOD DRIVE
November 10th – 24th
Donate non-perishable food items (non-expired canned and boxed items) at the following locations:
American Beachside Brokers
816 Electric Avenue (562) 430-0609
Beach Fitness
148 Main Street Suite F (562) 493-8426
Bogarts Coffee House
905 Ocean Avenue (562) 431-2226
Seal Beach City Hall
211 Eighth Street (562) 431-2527
Javatinis
148 Main Street (562) 626-8202
The Sun News
216 Main Street (562) 430-7555
All donations will be given to St. Anne Church to be given to the needy. Food drive sponsored by the Seal Beach Chamber of Commerce.
SEAL BEACH TOYS FOR TOTS
These are the drop off sites for Seal Beach:
Dojo by Leo Vieira and Girl Scouts
November 14th – December 17th 6-8 pm
350 Main Street, suite F
714-588-5362
Coldwell Banker Realty
November 21st – December 17th 9-5 pm
610 Pacific Coast Highway Suite 100
310-990-5260
To find out more about the 2022 Toy for Tots drive, please visit the Seal Beach Toys for Tots web site.
SEAL BEACH CHRISTMAS PARADE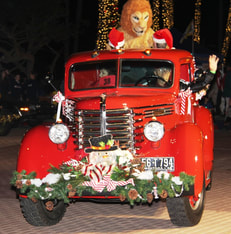 Friday, December 2nd at 7pm
The 44th annual parade will run from the Seal Beach pier to PCH along Main Street. The theme is "Christmas Under the Sea." This event always attracts a large crowd, so showing up early (and maybe dining or doing some Christmas shopping on Main Street before the parade starts) is suggested.
You can find out more at the Seal Beach Lions web site.
Also, if you're unable to make it to Main Street for the parade, Seal Beach's own cable channel, SBTV3 covers the event live the night of the parade and offers repeats of the parade coverage on the SBTV3 schedule.
SBTV-3 airs 24/7 on TWC Spectrum CH3, Frontier Fios CH37, and online streaming is available at the SBTV3 web site.  If you have a Roku Channel, visit the Roku Streaming web site to add SBTV3.
FREE BREAKFAST WITH SANTA
Saturday, December 10th at 9-11 am 
Marina Community Center
151 Marina Dr.
The Breakfast with Santa event is held by the Seal Beach Recreation and Community Services Department.
The event features live entertainment, arts and crafts and photos with Santa Claus. A free pancake breakfast will be provided by the Seal Beach Lions Club, a city news release said.
Residents can also bring new, unwrapped toy donations to be given to children in need this holiday season, the city said. 
MUSIQUE SUR LA MER-RY HOLIDAY CONCERT
Sunday, December 11th at 4 pm 
Seal Beach Center for Spiritual Living
500 Marina Ave
Christmas and Hanukkah music performed by the Long Beach Musique Sur La Mer Youth Symphony Orchestra, MSLM Honors Chamber Orchestra with Offshore Winds and Shoreline Strings. This concert is FREE of charge and fun for the whole family. Sponsored by the RuMBa Foundation.
SEAL BEACH MENORAH LIGHTING
Sunday, December 11th at 5 pm 
Eisenhower Park
Ocean Avenue and Main Street
The event is free and open to the public and paid for by Chabad.
This year's live musical performance will include Los Al's Xtreme choir and LA's popular singer songwriter Isaac Gordon.
SEAL BEACH CHRISTMAS ORNAMENTS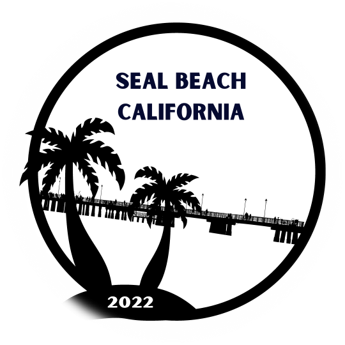 The limited edition 2022 Ornament is crystal-like clear glass and features the pier. The ornaments can be found in shops along Main Street like Javatinis, Bogarts Coffee, Endless Summer, Station 17, and The Sun News.
The price is $20 each, and the ornaments sell out quickly.
Happy Holidays, y'all! – Mike Dobkins